Until you understand your listeners - deeply and genuinely - you cannot truly serve them.
Welcome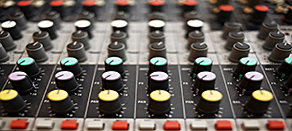 LBS ENTERTAINMENT is a music production company that includes a combination of style, swag, talent, and next generation music. Driven by songwriters, studio engineers, and producers, we are equipped to provide additional entertainment services and products. Whether the service is songwriting, entertainment music for weddings, banquets, parties or planning and decorations for an entertainment event, then look no further than LBS ENTERTAINMENT ...
Read more
Popular Services
Distribution - We provide you need to distribute to all music markets including ITunes, Amazon, Google, and Pandora
Collaboration - We arrange music projects where artists could collaborate on musical composition within an interested genre
Placement - We provide assistance for placement in magazines and musical interviews
Manufacturing - We provide assistance in manufacturing a cd to proper standards for sale in store front stores including tray cards, wallets shrink wrapping and more ...
Releases - We provide assistance for preparing for CD/Album releases from the beginning to the end
Industry Network - We provide an environment for artist to network with other local and nationally known artists, producers, beatmakers, etc.
Listen Live Session - Showcase music by artists and producers through listening mixers and airplay on our radio partners.
Latest BLOG
Bobby Jones Show Appearance

Kendrick and Renew'D – International Artist and Songwriter from Quincy, FL. A door has been opened for us to perform on the Bobby Jones Impact Show in Nashville, TN. The show will be taped on May 16, 2015....

OneWest Magazine Feature

OneWest Magazine National Press : (Featured In the Special Edition of OneWest Magazine that included Sugar Shane Mosley, Thugs - N - Harmony, Omar Goodings). Artist performances at Universal Studios (Hollywood, California) & IES HipHop Music Tribute...

Dreamz Magazine Feature

International Press Release : (LBS Marquee Artist selected to appear in an international magazine featuring IGGY AZALEA. An interview included discussion on upcoming music projects, tough times and world issues....
View all
Have questions? Contact Us